Welcome to Tajikistan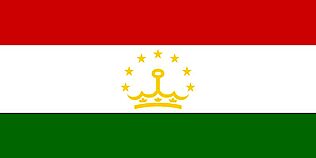 Tajikistan is an independent state recognized by 117 countries worldwide. The country is a full member of the UN and other world international organizations.
Capital - Dushanbe
Location - the South-east of Central Asia
Territorу - 143.1 thsd. Square kilometers
Population - 9 million
Currency - somoni, introduced in October 2000
State borders - Length: 700 kilometers from west to east, 350 kilometers from north to south. In the west and north, Tajikistan has borders with Uzbekistan (1332,9 kilometers) and Kyrgyzstan (about 987 kilometers); in the south - with Afghanistan (1332,9 kilometers and in the east - with China (494,95 kilometers).
Climate - continental. January from +22C (Panj) to -61C (Lake Bulunkul), July from -80C (Lake Bulunkul) to +45C (Panj).
The geography of the Republic of Tajikistan is mountainous with heights above sea level varying between 300 and 7495 meters. Mountains belonging to the highest ranges of Central Asia make up 93% of the total area of the country. There is the Farghona valley in the north, while in the northwest and the central parts there are the Turkmenian, Zarafshon, Hisor and Oloy mountain ranges. The southeast boasts the impressive Pomir range (its highest mountain, the Somoni's Peak, with an altitude of 7495 meters, is one of the highest summits of the world); while the southwest has the Vakhsh, Hisor and other valleys.